BUY MORE SPOOKY MONSTERS! HIER FINDEST DU NUR UNIKATE!
A) SPOOKY CAT SIEBDRUCK (INKL. BILDERRAHMEN)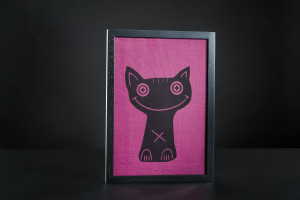 PRICE: 49,00€ 
B) SPOOKY CAT ART DOLL – SIZE L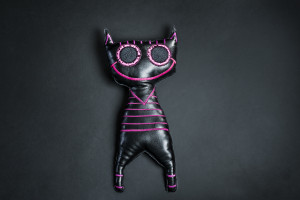 (This doll is 100% hand made, so please be gentle with Spooky Cat. Gentle hand wash only or surface clean with cold water. Not suitable for machine washing)
PRICE: 42,00€
C) SPOOKY TOTENKOPF-TOPFLAPPEN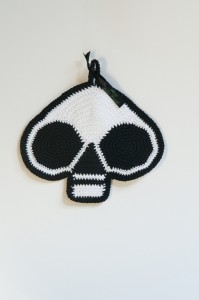 (Available in many different colours – 100% Cotton) 
PRICE: 15,00€ / per item
D) SPOOKY 50s TOPFLAPPEN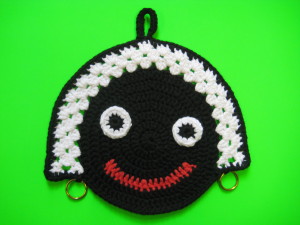 (Available in many different hair colours – 100% Cotton)
PRICE: 17,00€ / per item
**************************************************************************************************************************************
YOU LIKE TO ORDER SOMETHING?
SURE  YOU CAN!
SEND ME AN ORDER VIA EMAIL: misstulatrash@gmx.de
Payment: All items must be paid in advance. 
Shipment: It is not incl. in the a.m. prices – I will inform you about the additional shipment costs. We send via DHL or Hermes to the following countries, tracking is included : France, Belgium , Luxembourg, Spain, Italy, Great Britain, Germany and Austria
For all other countries, we send via DHL postal service. Insurance is not included in shipping costs. Please contact me before making any purchase if you need insurance. If you are interested in 2 or more items, don't hesitate to ask for combined shipping rates, as they are based on weight and box measurements.
Please note: Your spooky Miss Tula Trash product, designed in Frankfurt, has been meticulously hand crafted. Due to the delicate nature of the materials, slight irregularities are not to be considered as defects, but individual characteristics. Our products are made from animal-friendly materials. To preserve their lifespan, please keep them away from direct heat or extreme humidity. We hope you enjoy your Miss Tula Trash product as much as we enjoyed creating it!
SHOP TILL YOU DROP! BUY OR DIE! SHOP TILL YOU DROP!